Opiate Addiction
Reducing Opiate-Related Addictions and Deaths
What Every Person Can Do to Prevent Drug-Related Deaths
1. Safely dispose of your unused and unsafe prescriptions.
Disposal options and locations can be found here.
2. Do not take drugs that are not prescribed to you.
3. If you or someone you know uses drugs they buy on the street or online, be sure to test those drugs for fentanyl.
There are locations around central Ohio that offer fentanyl test strips for free (Columbus Public Health Alcohol and Drug Services Department, 240 Parsons Avenue) or for a nominal charge (several Waterbeds 'N Stuff locations). To request free fentanyl test strips by mail, visit https://thesoarinitiative.org/#teststrips.
4. If you or someone you know uses drugs that could result in overdose, make sure someone nearby has Narcan and knows how to use it. It's a nasal spray that can rapidly reverse an opioid overdose. Narcan can be obtained through commercial pharmacies and pop up events throughout the City of Columbus. The ADAMH Board of Franklin County is distributing Naloxone boxes in some provider agencies to get kits into the hands of those who need it. Locations of the Naloxone boxes can be found here. Franklin County residents can request a free Narcan kit by visiting the following websites:
Columbus Public Health – https://redcap.columbus.gov/surveys/?s=WYWTREKWXY
Franklin County Public Health – https://myfcph.qualtrics.com/jfe/form/SV_aeO8HB1ZxulozgW 
5. If you use drugs when you're alone, contact a safe-use service, such as the free Brave app, while you're using, so they can contact EMS if necessary.
The Brave App for Apple and Android users can be found at www.brave.coop/app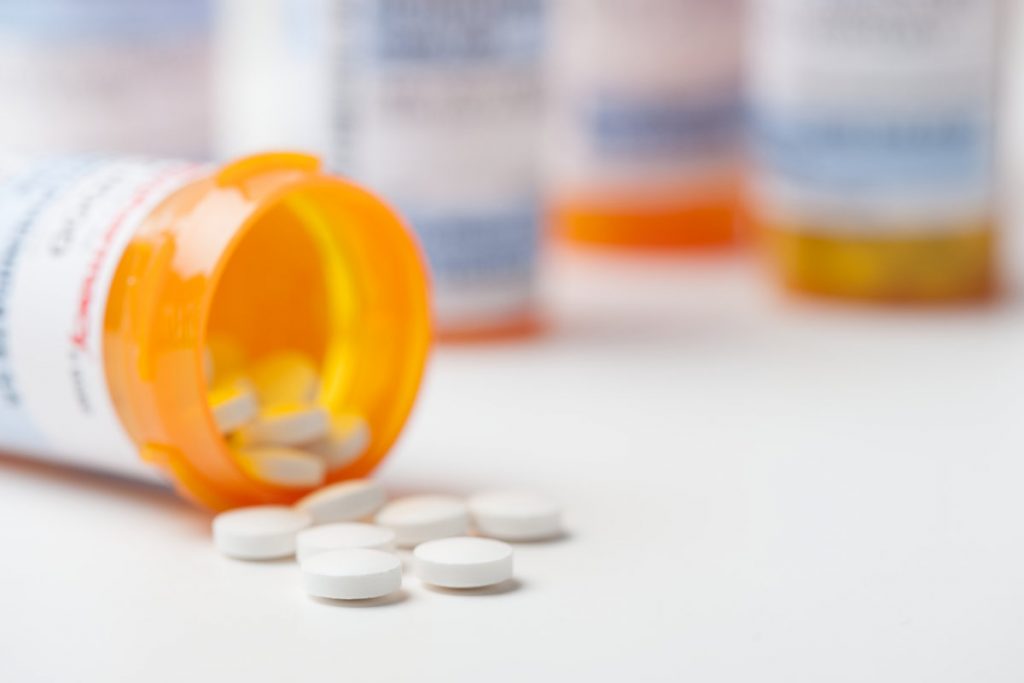 In support of the Columbus and Franklin County Opiate Action Plan, Central Ohio hospitals are collaborating on several initiatives to reduce the number of residents who are addicted to and die from opiate use disorder. Franklin County faces significant challenges as it works to address the impact of addiction on the lives of its citizens, especially addiction to opiates. Opiate addiction has resulted in a dramatic increase in overdose deaths.
Challenges
In 2022, there were 748 Franklin County resident deaths due to overdose, compared to 788 total individuals in 2021, and 803 total individuals in 2020.
In Quarter 1 2023, there were 189 Franklin County resident deaths due to overdose and 93 in Quarter 2.
Eighty-eight percent of overdose deaths were attributed to fentanyl in 2021, compared to eighty-two percent in 2019 and eighty-seven percent in 2020.
Initiatives
Overdose Education and Prevention: Participating in community-wide events to educate residents on opiate prevention and addiction issues, including how to administer Naloxone.
Treatment of Overdose Patients: Assessing opiate overdose patients and referring them to treatment in a timely manner.
Screening and referring patients for hepatitis C virus (HCV) testing.
Providing patients with a Naloxone kit and instructions on how to use the kit to prevent future overdose incidents.
Reducing Opiate Prescriptions: Working to reduce the number of opiate prescriptions dispensed to patients who are undergoing outpatient gastrointestinal surgeries.
Progress
Hospitals have reduced the amount of opiates prescribed to women undergoing Cesarean Section by 24% since 2019.
Hospitals achieved a significant reduction in the amount of opiates prescribed for patients undergoing five outpatient GI surgeries. (Data is for 1st quarter 2023 compared to CY 2017  (baseline).

Laparoscopic Cholecystectomy (Gallbladder removal using laparoscope), 52% reduction
Laparoscopic Inguinal Hernia (Hernia repair using laparoscope), 51% reduction
Open Inguinal Hernia (Hernia repair through open surgery), 55% reduction
Umbilical Hernia, 55% reduction
Appendectomy, 51% reduction

Through quarter 2 of 2023, Franklin County hospitals have distributed 2,459 Narcan kits to individuals presenting at the hospital at risk of overdosing.  In 2022, Franklin County hospitals distributed 4,665 as compared to 2,391 Narcan kits in 2021.