Energy Efficiency
Improving Energy Efficiency, Reducing Environmental Impact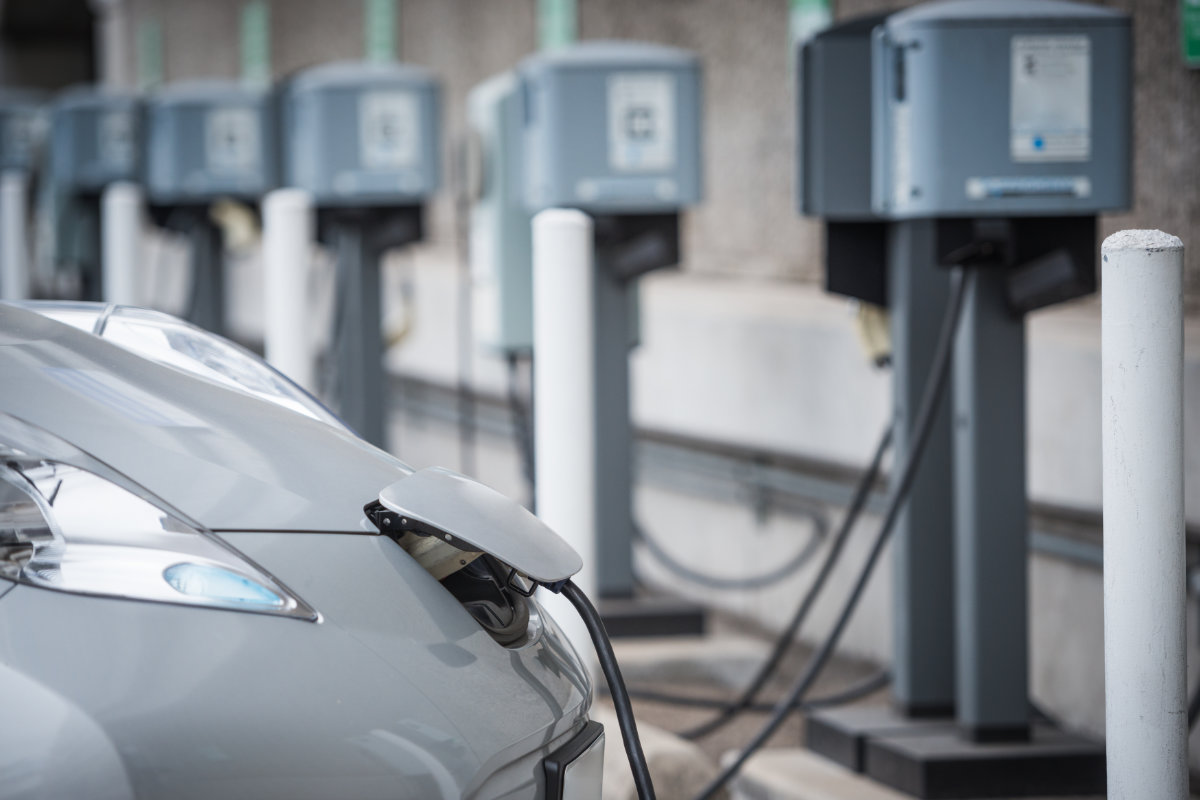 In partnership with the Ohio Hospital Association, COHC has established a collaborative of hospital facilities representatives that regularly meets to learn and implement best practices for improving the energy efficiency of their facilities. To learn more read the latest energy report here.
Challenges
Hospitals are among the most energy-intensive facilities in the United States.
Hospitals have more than 2.5 times the energy intensity and carbon dioxide emissions of commercial office buildings.
Initiatives
Central Ohio Hospital Energy Collaborative: meeting quarterly to review and discuss each hospital's Energy Star benchmarking scores, comparative peer data on energy use.
Individual Initiatives: Identifying opportunities to improve energy efficiency, including large-scale retrofits of LED lighting and enhanced controls to optimize building performance.

The Central Ohio Hospital Energy Efficiency Collaborative has had a positive impact on lowering hospitals' energy usage and reducing overall health care costs. Our hospitals are committed to continuing their efforts to collectively improve energy efficiency through the "10 by 25" initiative. Under this initiative the hospitals set a goal to reduce energy use 10% by 2025.
The Collaborative was adopted in 2014 by the Central Ohio Hospital Council Board of Directors, comprised of the CEOs of the four Franklin County hospital systems. The Collaborative is facilitated by the Central Ohio Hospital Council and managed by the Ohio Hospital Association.

COHC Scorecard for 10×25:
Goal Start: 1/1/2018;
Current as of: 6/30/2022;
Goal End: 12/31/2025;
Time Completion: 56.2%;
Goal Completion: 73.9%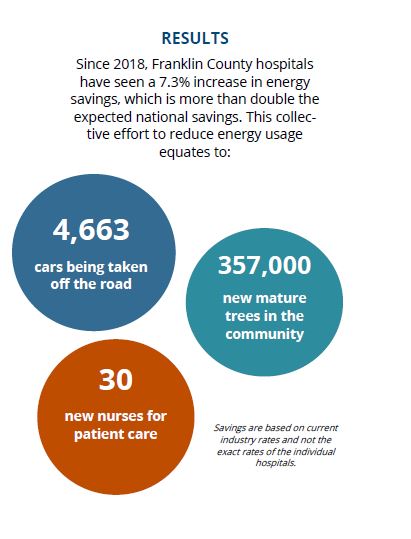 Franklin County hospitals have seen a 7.3% percent increase in energy savings since 2018, resulting in $3.5 million in savings.
The hospitals' collective effort to lower energy usage since 2018 is the equivalent of:

4,663 cars being taken off the road;
357,000 new mature trees added throughout the community;
30 new nurses hired for patient care.